What is Your Car Bumper Stickers Telling Criminals ?
Think about this for a moment, how many times have you been driving in traffic only to see cars & trucks proudly proclaiming bumpers stickers that tell the criminals way too much personal information that endangers the driver's family.
Common sense says to keep personal information closely guarded. No one would put their bank account or social security numbers on a bumper sticker and not expect identity theft to occur.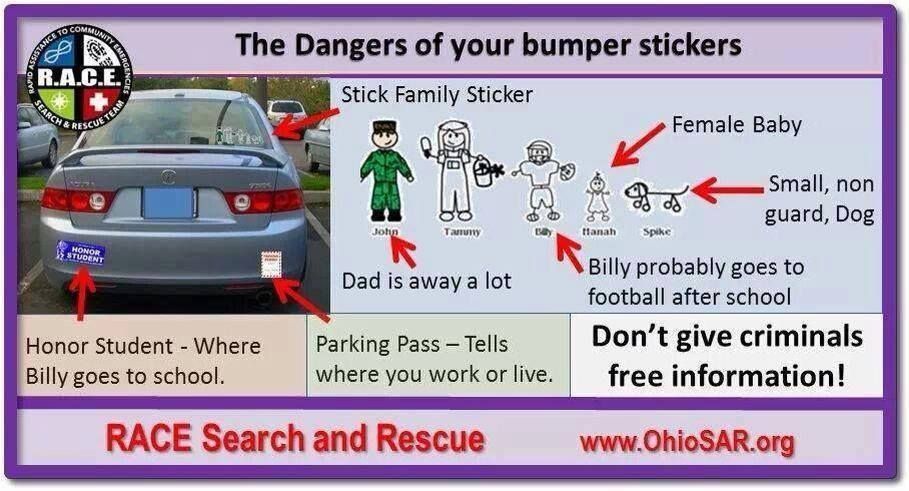 The stick figure family window stickers are the worst, in my opinion. They tell a criminals how many people live, genders of family members and how many pets live in the home. If a criminal is planning to invade a home, what better way to scope out potential victims.
Survival Mom shared this image of her Facebook page and it really got me thinking deeply on the subject. I never thought about the subject when I was younger and have had my own share of bumper stickers.
Never again will I use the back of my vehicle to share information with other drivers.
Click here to read about What is Your Car Bumper Stickers Telling Criminals?: