This amazing indoor recycling separator made from reclaimed materials from wood pallets a sheet of plywood is an ingenious design by Cory Spain.
I wish, I could say that this project came with detailed instructions but sadly all we have are these great pictures to guide us.  We can tell that each of the 3 wood inner tall compartment that go inside the recycling separator is lined with a tall white kitchen bag.
I can't wait to see how fast this project starts popping up all up over Facebook and if we are lucky some people will even link back to us for finding it.
This was Cory's comment about making this project: I took a pile of old pallets and some scrap plywood and turned it into an indoor recycling separator! Total cost to me, $4.50 for the lid hinges plus the cost of the nails and screws which I already had lying around. It took awhile for assembly and sanding but it looks great after it is all done. I used a wood burner to label the holes in the lid for the final touch.
Visit us on Facebook, Pinterest, Twitter, Google + or send an email to [email protected] to join our single daily email that contain all of that day's articles.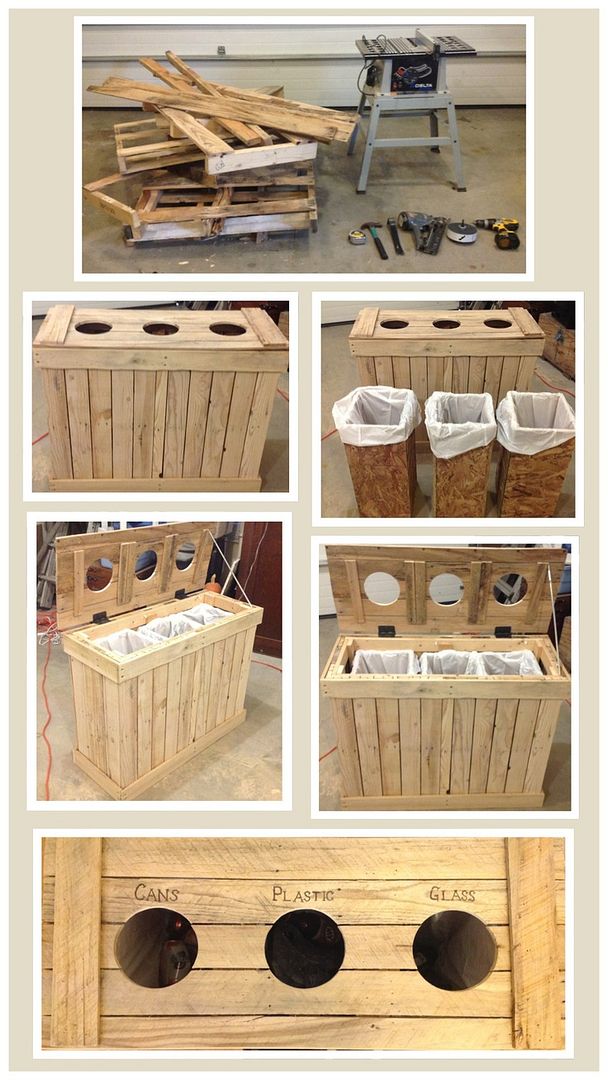 Click here to see the source: