July 4th is a time full of visiting friends and family, fireworks, laughter and tons of delicious food at outdoor BBQ's. Cooks will often incorporate a patriotic color scheme creating recipes that have red, white and blue food ingredients.
Here is a collection of patriotic inspiring 4th of July recipes to wow your guests:
Easy Red, White and Blue Strawberry Cheesecake Bites –

(Click here to read recipe)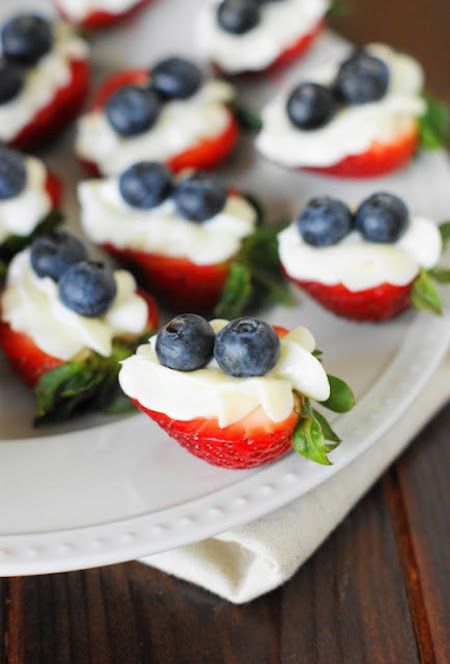 Strawberries, Bananas and Blueberries Fruit Kebabs
Healthy Red, White and Blue Velvet Cupcakes Recipe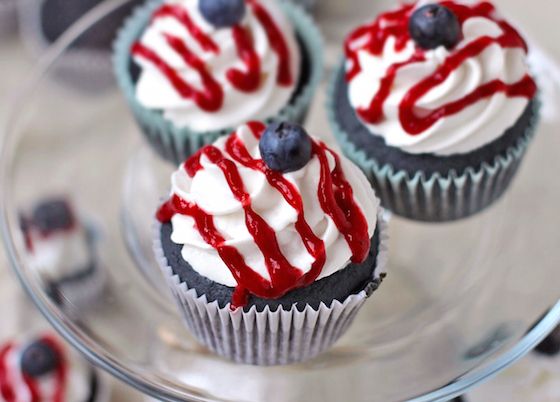 Fresh Mozzarella Tomato Basil Flag Recipe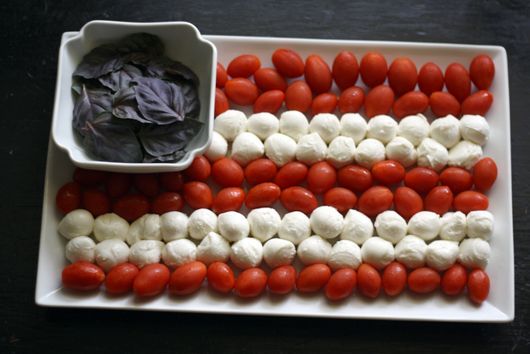 Blackberry, Strawberry and Raspberries Ice Cubes
Boil the water for 2 minutes, cool down and pour over whole fruit in the ice trays. Boiling the water allows the water to freeze clear.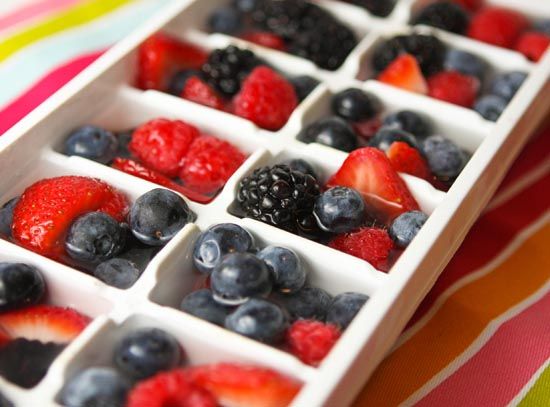 Red, White, and Blue Fruit Salad Recipe
Red, White and Blue Skewers Recipe