Here is a simple tip of how to keep you kiddie swimming pool clean keeping dirt, leaves and most bugs out of the water when it is not in use.
Tired of refilling your blue plastic kiddie pool each day ?
Just take a twin fitted sheet and place it over the top of the blue plastic kiddie pool, grab the excess and tie in a loose knot.
Let the sun warm the water each day to a refreshing temperature, ready when you are.
You can hang the fitted sheet on a clothesline or drape it over something to dry it out while your using the pool.
You may want to use a fitted sheet you find at a yard sale !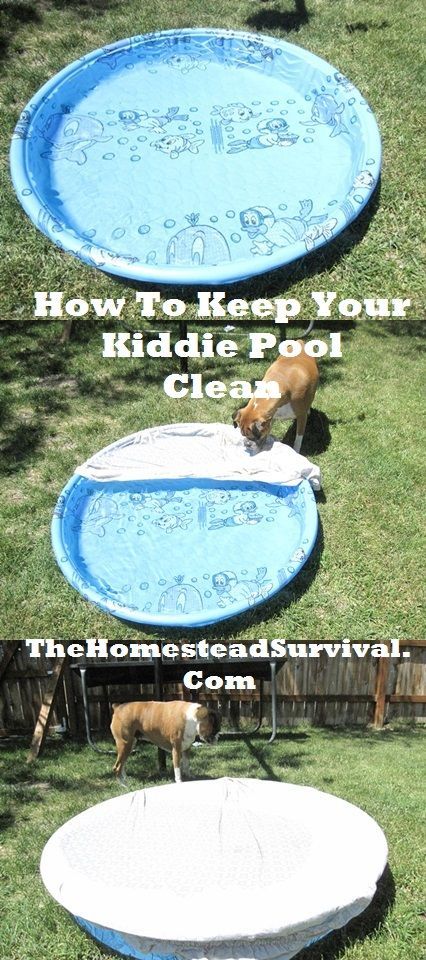 * Please think about joining our follow our post by email option.
You get
one email per day

that contains all of our best posts of the day.
You can find where to sign up for our email option on the right side of our website underneath our SEARCH BAR.