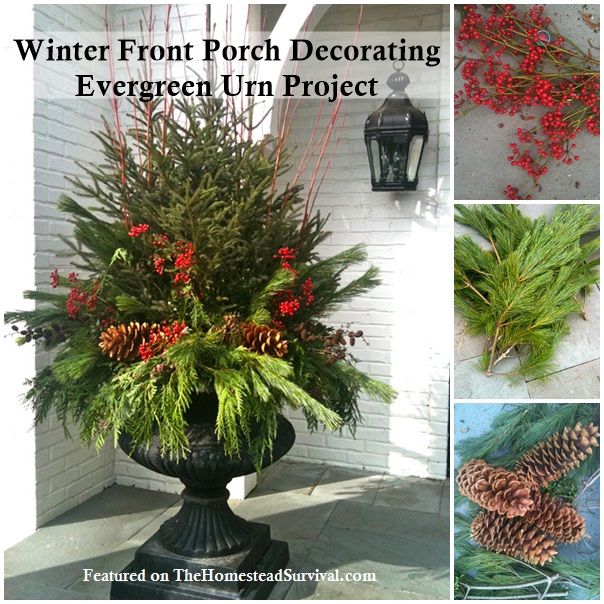 5th And State website shares beautiful welcoming holiday season front porch evergreen urn ( flower pot ) to welcome friends and family as they come into your home.
Samplings of evergreens, dried twigs (spray painted any color you like), pine cones and if you want to get really creative…dried grasses sprayed with a clear glitter paint.
Clear small Christmas lights may add a festive feel as well.
Use what you can from your backyard and Happy Holidays !
Click here to read how to create this project: