These amazing ways to spice up your hot chocolate holiday drink adds variety so you never get tired of this delicious warming beverage. With these creative twists, you will enjoy your homemade drink on the go so you will bypass Starbucks saving money and laughing all the way… ha ha ha. (Christmas song joke there, if you missed it)
My personal favorite way to add that little something extra to my hot cocoa is to grind up peppermint candy canes in a blender to a powder and sprinkle into my cup.
You can see a larger view of the chart by looking to the bottom of this page and clicking on the website link.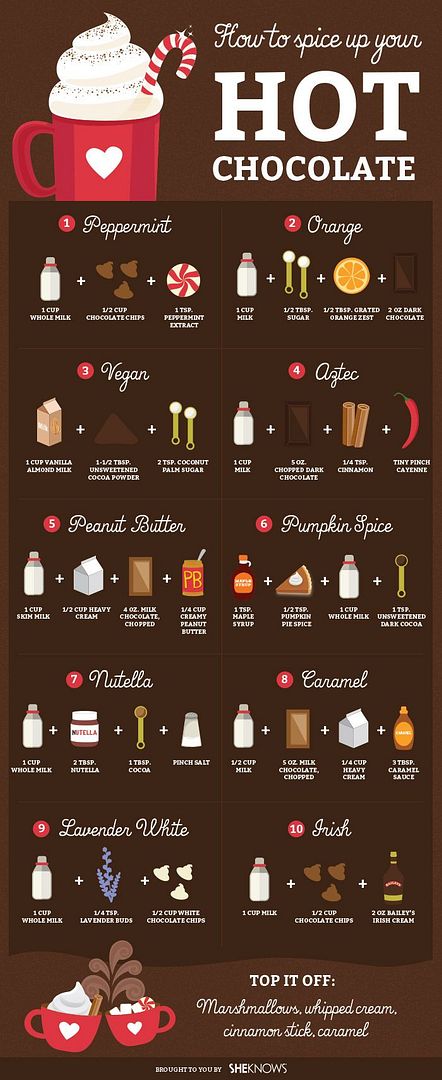 We have featured quite a few articles from "She Knows" but I think this is my favorite !
Click here to read about ways to spice up hot chocolate holiday drink:
.